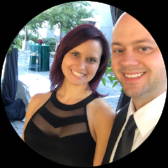 Owners Andrew & Hannah Peters
We were both born and rasied in Chattanooga, TN. Seeing the local support and love we have felt since we have been in business has been astonishing. We are truly blessed being able to do what we love on a daily basis and putting our family values to use. We are thankful for every customer we have.
Well we finally did it. A full revamp of the Fit+ online ordering menu. So a few things to note here (and we are not done!)

Now, you can access your Fit Meals on one page. No need to bounce from page to page to select your amount of meals. Everything is now done from a drop down menu. Regular Fit Meals are here (Fit Meals)

Next up, we have added the ability to customize your Fit Meals. The one thing we have heard over the years was why does everything come in packages of 5? Can we not order 1 of whatever we want? Well, now you can. It starts in packages of 10. So you can now have 10 different proteins and 10 different side items (or 20 if you need double). If you want to do 20 meals, well customize your 10 add to cart and build 10 more. BOOM! Now you don't have to eat the same meal every single day. Those an be purchased here (hCustom Fit Meals)

What about people who want to build their own meals in a tray? You know, you like the idea of having everything together...maybe you don't like the pre made meals we have...well now you can build your own! (Build Your Meal)

We have also added some new meals to our express menu (Express Meals)

Lastly, we have a macro based menu selection coming up. It's pretty cool what we have built here over the last few months that we are so close to rolling out. You just go through and select the amount of Fat, Protein, and Carbs you want...what meats you are wanting to build it with and it calculates the price, you add it to your cart...and BOOM! Done :)

If anyone has any questions, please feel free to message me, our facebook page, or email us! Hannah and I cannot thank everyone enough for all the support and patience as we have been making these upgrades and changes.